Introduction
Thank you for choosing Pantone
This instruction will guide you how to install of themes and plugins.
For more details visit: http://support.farost.com
For online supports contact us via online help-desk
How to install WordPress
First off, see the video below. It will guide you how to install WordPress on localhost. Have any troubles in the installation process, don't hesitate to contact us. We would be glad to assist.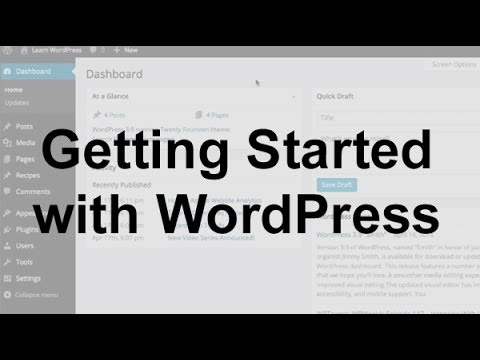 How to install theme
Start the installation after downloading our theme at Themeforest. The file you downloaded came in a Zip File (pantone_v1.0.zip)
Note: It only includes the source code. If you want to download others (like Documents; License), you have to compress the folder Pantone
There are 3 ways to install the theme
Install theme with WordPress admin panel
Login your WordPress Account

Go to Appearance panel > Themes

Click button Add new

Choose file downloaded
Install via cPanel
If you use cPanel hosting, please follow the steps below.
Go to Cpanel File Manager > Themes

If your WordPress is installed in the root of your hosting, go to the following folder public_html/WordPress/wp-content/themes.

If you do not install in the directory WordPress then you just go to your folder.

Upload downloaded file, then choose Extract File Contents
Install via FTP
Extract downloaded file first
Use FTP client to login your web hosting, go to the folder wp-content/themes and upload the folder Pantone
How to configure and make it work
Go to Appearance > Themes

Find Pantone and click button Active
How to install plugin
After configuring and make it work, you will see the notification in WordPress Admin Panel. All required plugins we attached in the installation file, you will not need manually install them anymore.
Go to "Begin install plugins" in the notification
All plugins appear here recommend by us. If you don't install them, our theme will still work
Choose "Install" in dropdown Bulk Actions and click Apply
You will see the notification All installations have been completed when it's completed
How to import demo content
If you want to use the theme demo content please follow the steps below:
Install IZee Demo Content plugin

Go to Tool > Demo Content

Click Install

Please wait to complete the Import Demo Content. During that time, you can not close the window or use other functions to avoid unnecessary errors occurring.
After the import process is completed, you will have all the data of our demo includes: Post, Page, Album, Event, Widget, Theme Options
Note: We will replace the demo image with another image to avoid disputes happened related to copyright issues.
Home page and Blog setup
First off, you need to create required pages and select it for front page display:
Go to Pages > Add New
Input some page name, for example Homepage (we will fill it some steps later)
Publish home page
Go to Pages > Add New
Input some page name for blog, for example, Blog and Publish it
Go to Settings > Reading
Choose Front page displays option A static page, select Home page that you just created for Front page option and Blog page for Posts page option
Click Save Changes
Theme options
Pantone allows you to set the theme options flexible and powerful. If you want to set the information such as the logo, menu, layout… please do the following steps:
Go to Appearance > Theme Options
Select the option you want to change
Change the values according to your wishes
Click Save Changes to save
How to setting Google Maps JavaScript API Key
In Pantone we have used Google maps makes it easy to mark the location of the event. So you need to have a Google Map API Key. Underneath we will guide you registration and setting Google Maps JavaScript API Key for Pantone.
Google Map API Key registration To get started using the Google Maps JavaScript API, Click here, which takes you to the Google Developers Console, guides you through the process, and activates the Google Maps JavaScript API and any related services automatically.

Go to the Google Developers Console. Create or select a project.
Click Continue to enable the API and any related services.
On the Credentials page, get a Browser key (and set the API Credentials).

Note: If you have an existing Browser key, you may use that key. 4. To prevent quota theft, secure your API key following these best practices. (Optional) Enable billing. See Usage Limits for more information.

Setting Google Map API Key After you have a Google Map API Key, please do the following steps:

Go to Appearance > Theme > Theme Options
Click General
Input Google Map API Key
Click Save Changes
Menu management
Go to Dashboard > Appearance > Menus. In order to create a new menu, click Create a new menu and fill the name in Menu name. Add all menus you need in your left hand. You can move, organize and rename them. Click Save to finish.
Widget management
You can add widget to your sidebar and footer
Go to Appearance > Widgets
Choose all desired widgets from Available Widgets and organize them to make it display as your requirement.
Delete it if you don't want it to display anymore.
Translation
WordPress allows you use other languages besides the default one English. Go to WPML plugin.
First, configure WordPress to be displayed in your language Obtain the localization files for WordPress by going to https://codex.wordpress.org/Installing_WordPress_in_Your_Language and download either a completely translated WordPress package, or just the localization files (.mo and .po files).
Locate the localization files They are named .mo and .po. If you downloaded a translated WordPress package, they are located in /wp-content/languages/.
Copy these files to wp-content/languages/. Open your wp-config.php file and find the line containing: define('WPLANG', '');
And replace it with (this example is for French): define('WPLANG', 'fr_FR'); Remember to replace fr_FR with your language code.
Poedit plugin
Download and install Poedit, this is needed to generate the localization files Run Poedit Go to File > New catalog from POT file and open the plugin's language template file located in /wp-content/themes/pantone/languages/
Click OK to confirm the new catalog properties Poedit will prompt you to Save the file. Save it into the same folder as the .pot file and name it (this example is for French replace "fr" with your language code): fr.po
You can translate each item in the catalog. Click Save to save your changes. Poedit will generate a fr.mo file which WordPress uses to load translations
Theme update
You can update the theme to the latest version quickly by using Evanto Toolkit plugin.
Notice: Please make sure you did install Envato WordPress Toolkit plugin before.
You need an API code and integrate it with your WordPress site. Login your account at Themeforest, go to your dashboard and click on My Settings. The API Keys screen allows you to generate a free API key. Check for the lastest version.
The plugin will now alert you to theme updates – so long as you check the toolkit settings regularly. Click on Install automatically beside each of your themes to automatically update them. The toolkit settings page also allows you to install themes that you haven't already uploaded to your site, delete ones you don't use and view version details. You can also set up theme backups.
Support desk
We allways aim to help our customers well. But we will not support all your requirements. If you want to customize your desired, you can use our services.
Please visit my profile page or ask questions at:
These supports include:
Answer the questions or problems related to the theme features
Fixbug and report any bug to us
Update the new version of the plugin
The support does not include:
Customization and installation services
Support for third party software and plug-ins
Change log
You can find the version history on Theme sale page
Once again, thank you so much for purchasing and using this theme. If you have any questions relating to this theme please contact, we will make every effort to assist. In case, you have changed without finding fault, you can give us your changelog